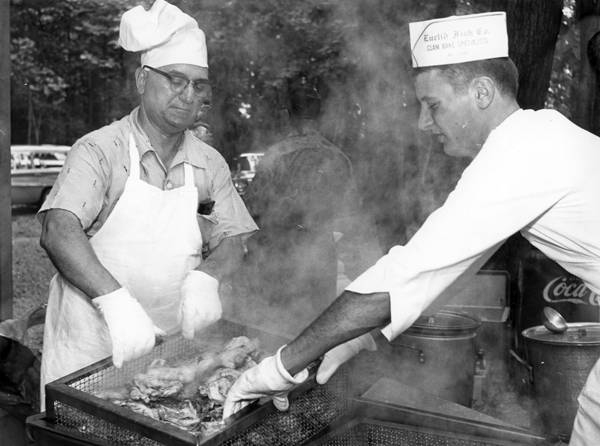 Chef Comella began building the family business in 1944 by selling Clambakes, allowing Clevelander's to enjoy great food with family and friends throughout the fall season. Our clams arrive from the Eastern Coastlines, full of meat and a sweet taste of the sea. Our Original Chef Comella's Clambake provides one dozen Wild Middleneck Clams, Ohio Sweet Corn, Fresh Local Chicken halves and beautiful Louisiana Sweet Potatoes as well as local fresh made cole slaw, rolls, butter and all of your paper products. A complete set of instructions will make your bake easy and memorable for all.
Chef Comella's Clambakes are offered in Original, Specialty or Combination bakes. Combinations include Live Lobster, King Crab, Lobster Tails as well as our restaurant quality Sirloin and Strip bakes.
We set the standard for the Original Cleveland Clambake!